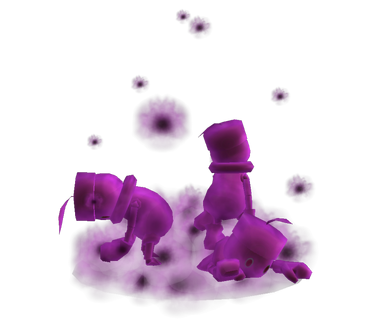 Starvia is an Infectious Disease and Corruptive Element on Li, Which infects a majority of the entire planet, Making travel throughout the world dangerous and Threatening. It is the Primary Force that prevents the Life Sphere from Expansion or growing any larger, And is an Ever Looming Presence on Li.
The Life Sphere is the only known place on Li in which the Starvia has no existence, But even so much as a few feet past the walls of the life sphere, the Starvia can begin it's approach. It is a Toxin that can Possess and corrupt any Living Creature into an Animalistic Rage, Or Convert them into it's Hive mind, To accomplish Tasks by Mysterious Forces that can control it.
It is created from an Off-shoot of the 'Shadow Bug' Entities that Plagued the world during the Subspace Emissary, and seems to behave on similar Function to them, And Methods of corruption.
Effects of Infection
Infected
Curing
Infection Mutations